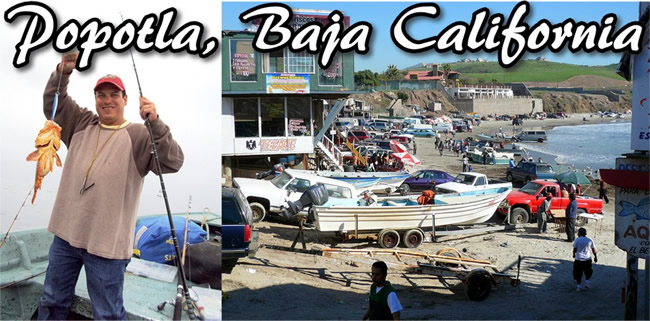 Rosarito Inn Presents the Fishing Village of Popotla
At just less than 10 minutes away from Downtown Rosarito along the coast, is Popotla. A small community of fishermen that every day go out at sunrise to fish for the catch of the day for the different restaurants and small vendors at the village and other points in and around Rosarito.

The chaos, the smell of fish, the music of the friendly musicians offering you their melodies, the view of the ocean and the different offers from their restaurants and little holes in the wall make this place a great stop during your trip to Baja and it has all the ingredients that will make your visit a very fun and delicious experience.



While you are there you can see how the catch is brought to shore in the small boats and how it is cleaned and filleted right in front of you.



You can have a nice conversation with one of the fishermen going to the sea every day and listen to their stories of the sea and how is that they go out day after day to bring that fresh catch for your meal.

Enjoy in one of many restaurants, a great meal, or just a taco, or a cocktail from the street vendors on the corner. (Sometimes their meals are tastier than even those in a fancy restaurant.)



Popotla is a place for the more adventurous that wants a great meal at a great price and service without the frills of the fancy restaurants. Popotla is a true fishing village with a culture and atmosphere all its own.



Located just south of Rosarito Beach, Baja California, Mexico, Popotla is right next to the film studios were the famous blockbuster movie Titanic was film.

Popotla is one of the many charms that this area has to offer, come and bring your family to enjoy a great meal and give them an experience that they will never forget.

Please come and join us in Rosarito and experience the warmth and hospitality of the Mexican people in Rosarito and the surrounding areas.
Some of the pictures and background are courtesy of McMexicano and all rights reserved by him and we invite you to visit his flicker feed at http://www.flickr.com/photos/buelna/with/3219246252/. McMexicano travels all over Mexico and takes awesome pictures of the beauty of the country.
Copyright iEstudios & Rosarito Inn 2020 Rev2.5